Why Father and Son Trips?
break generational bondage
Every family name carries a history with it. Whether you know your history or not, your ancestor's lives were as potent as your life is now, and over the years of your family history, bondage has occurred. At The New Frontier, we have seen the broken relationships between father and sons passed down through generations, and we desire to help God mend those relationships. During our trips, we equip fathers and sons with the language they need to have a deep relationship with one another and God, breaking the generational bondage of fatherlessness.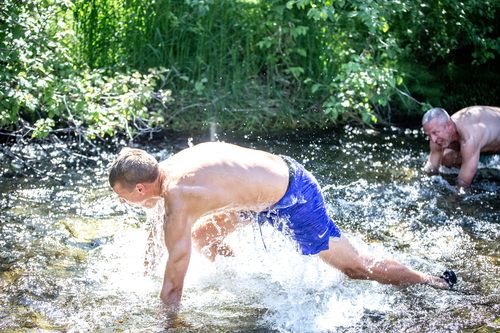 connect Sons to their Father
Here at The New Frontier, we believe that the father-son relationship is vital to living life to our fullest potential as men. We want to help fathers and sons cultivate this relationship with one another and, ultimately, God as their true Father. As God's sons through Jesus, we have the gift of having a personal, intimate relationship with Him. He desires for us to come to Him with our whole selves. We want to equip men with the tools and understanding to know how to connect and have a personal relationship with their heavenly Dad.
If there is one thing we know, it is this, that after years of trying, years of doing, years of ambition and hopes of security, we still spend most days wondering if we performed as a man should. The phrase - fake it until you make it - is a perfect analogy of what life can seem like most of the time, but this is not God's design for Manhood. He created us to go to Him for our every need; God calls us into the adventure of letting Him father us well. Whether our earthly dads are present or not, God wants to father us, and at The New Frontier, we want to help you learn how to let Him.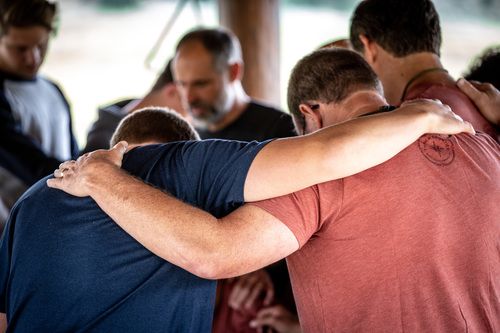 Got Questions? we can help.